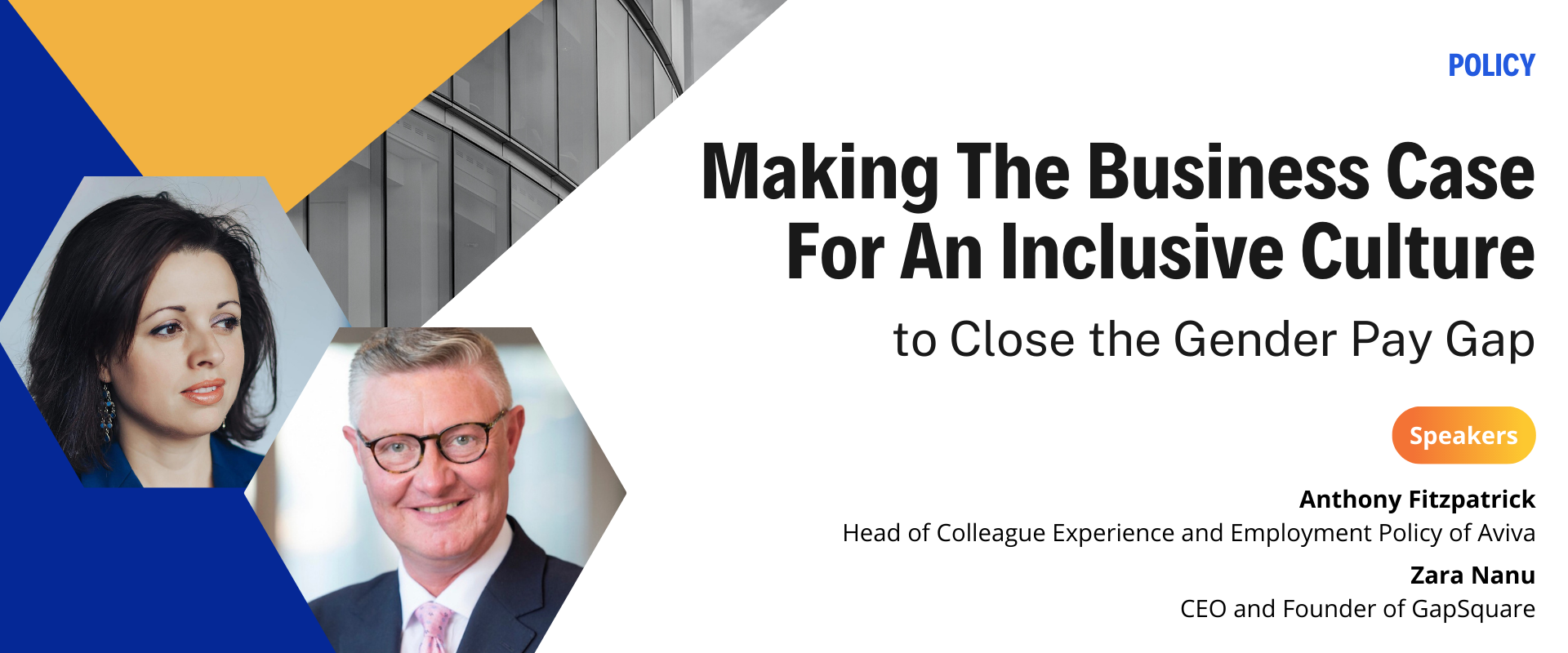 Making The Business Case For An Inclusive Culture
Join us on Wednesday January 12th, 1:00-1:45PM BST
How can we encourage big organisational change which will reduce the gender pay gap?

Today however there's a handful of companies that are leading the charge by introducing company-wide changes to policy and creating more inclusive and female-friendly environments that should in fact benefit everyone.

Studies have shown that diversity in the workforce is important for businesses as it drives improvements in leadership effectiveness, innovation, financial performance, talent recruitment and retention.
In this roundtable, gain action-oriented advice on prompting gender equality and:
Making the business case for benefits that cater to diverse groups

Gaining buy-in for policy and cultural change from senior leaders

Costing out new policy and accounting for business gain
Speakers:
Zara Nanu, CEO and Founder of GapSquare
Anthony Fitzpatrick, Head of Colleague Experience and Employment Policy of Aviva