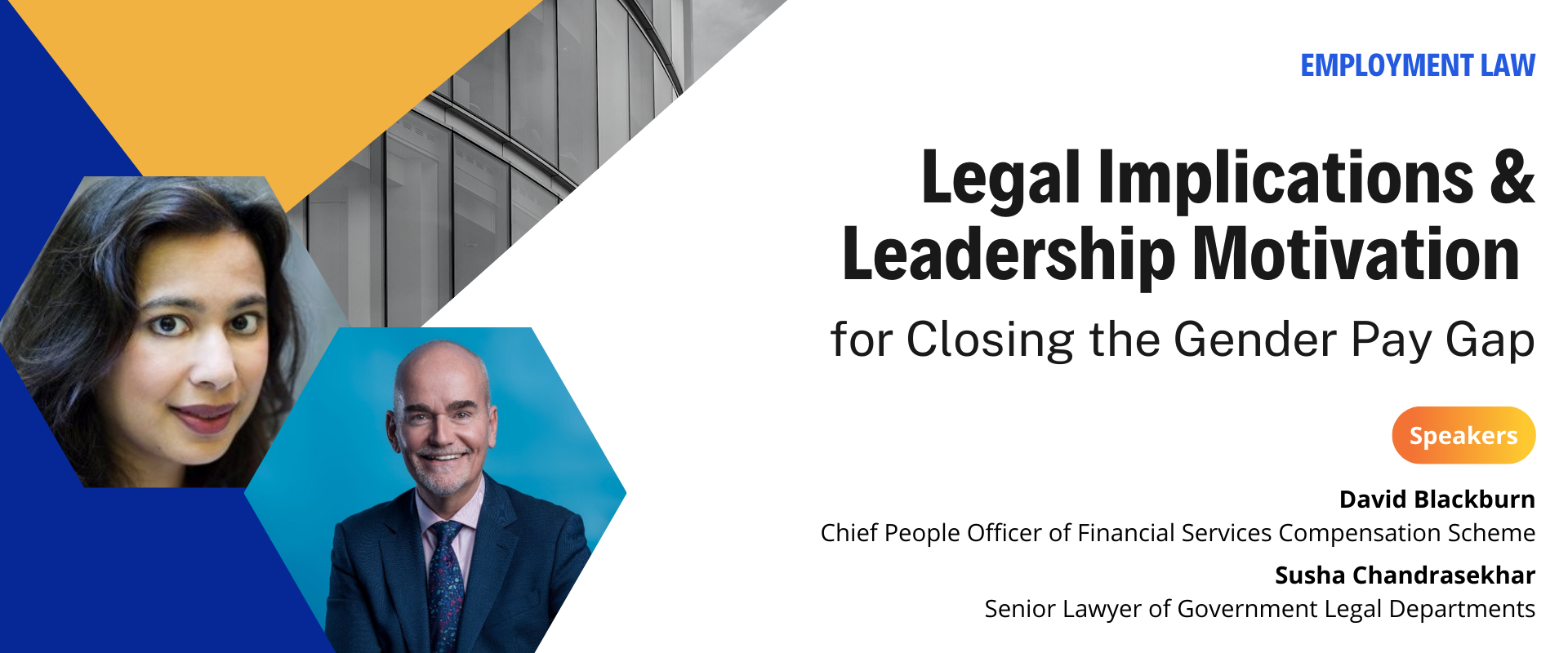 Closing the gap: the impact of legislation & culture change
Join us on Wednesday February 9th, 1:00-1:45PM BST
France, Spain, Belgium, Slovakia, Argentina, Italy, the Philippines, India, Germany and more recently Portugal have all introduced various forms of regulation in favour of work-life balance and flexible working.
Here in the UK employees may soon have the statutory right to request flexible working arrangements or carer's leave from the first day of their employment.
With women more likely to take on an unequal burden of care, these and similar legislation will have a strong effect on closing the gender pay gap. While legislation alone is not enough to close the gender pay gap, good leadership and work culture change should be preemptive of changing labor law.
In this roundtable, gain action-oriented advice on preempting employment law change and:
Taking a proactive approach to introducing new work policy
Evaluating how policy changes can positively impact underrepresented employee's experience
Understand and go beyond employer legal obligations under Employment Law
Speakers:
David Blackburn, Chief People Officer of Financial Services Compensation Scheme
Susha Chandrasekhar, Senior Lawyer of Government Legal Departments